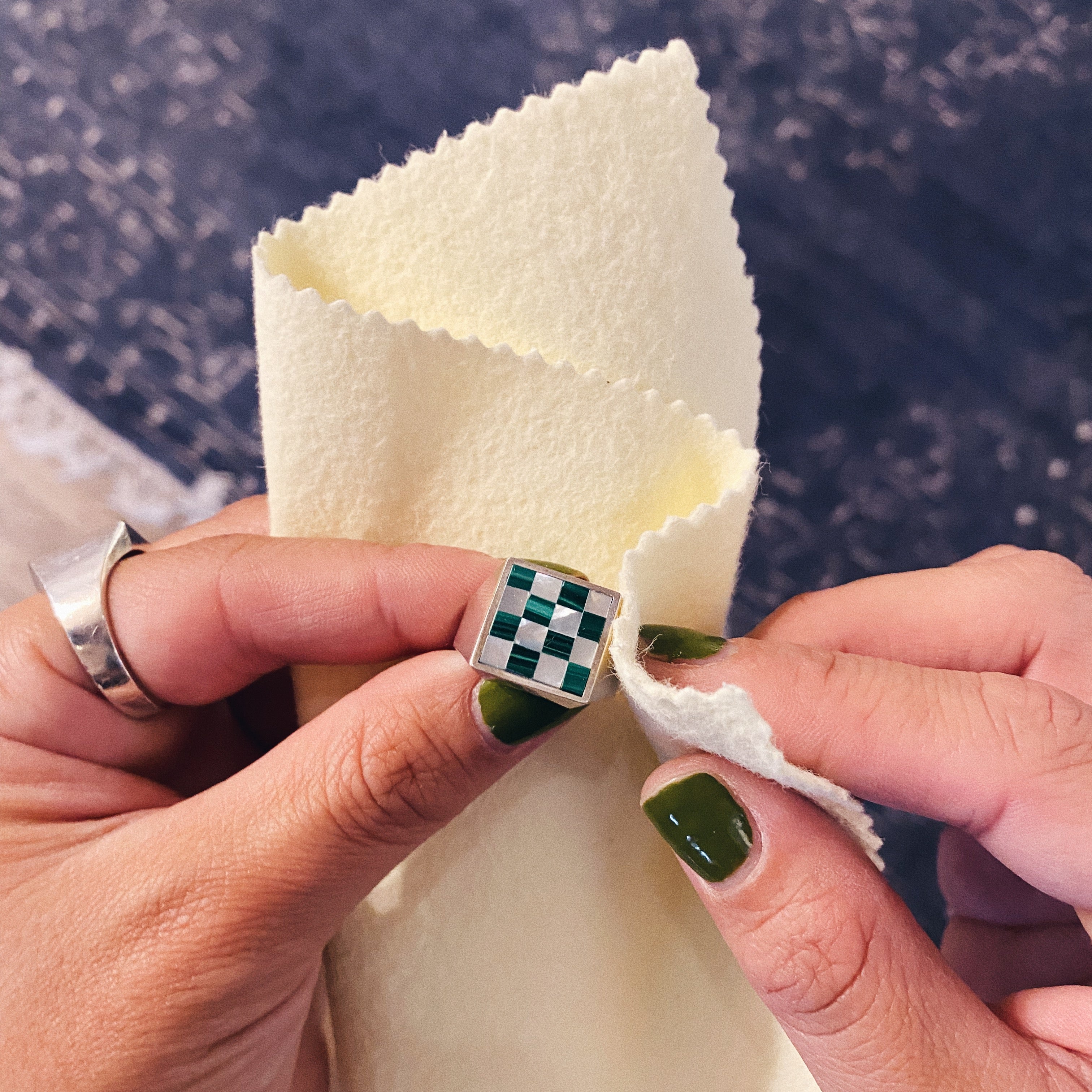 Description

Description

Details
Tarin Thomas has carefully selected the perfect polishing cloth to allow you to safely clean and polish your jewelry.
This cloth can be used on solid gold, sterling silver and brass jewelry. Do not use on gold plated or gold filled pieces. Gently rub the surface of your jewelry with medium pressure and continue until you have reach the desired luster.
You will notice the cloth will have dark patches this is the tarnish and dirt being removed and means it is working. Please do not wash your cloth. Replace as necessary. 

5 x 7.5" cloth

Can be used on solid gold, sterling silver and brass jewelry only

Do not use on gold plated or gold filled pieces
---
Free shipping on orders over $250+